Mr Francis Gimara SC
Chairperson
He is a Partner at ALP Advocates one of the leading law firms in Uganda. He is an Advocate of the High Court of Uganda and all the Courts subordinate thereto. His primary areas of focus include Insolvency Law, Trade and Integration Law, Corporate Governance Law, Agricultural Law Arbitration and Dispute Resolution. He has participated in several commercial transactions, consultancies and he has considerable experience in the management and development of business enterprises in Africa. Francis holds an LLM from Cambridge University, a Bachelor of Laws from Makerere University (Kampala, Uganda) and a Diploma in Legal Practice from the Law Development Centre (Kampala, Uganda). He also has a Post Graduate Diploma in Business Administration from Edinburgh Business School (Herriot Watt University). Francis is also a member of several Boards of key Companies and Organizations in Uganda. He is a member of Uganda Law Society, the East African Law Society, the Pan African Lawyers Union and the International Bar Association. Francis has in the recent past served as President of the Uganda Law Society.
Mr. Nelson Nerima
Member
Nelson Nerima holds a Masters of Law (LL.M) in Commercial and Corporate Law, University of London; a Bachelor of Laws (LL.B) (Hons) from Makerere University; and a Diploma Post Graduate Diploma from the Law Development Centre, Kampala. He is an advocate practicing with Nambale, Nerima & Co. Advocates. He has been in private legal practice since 1998 and specializes in corporate and commercial law; land law; administrative law and civil litigation. He also practices as an insolvency practitioner He undertakes consultancies for both public and private sector clients. He has also attended numerous trainings and acquired additional competences as part of continuous legal education. He served as a lecturer at the Law Development Centre from 2003 to 2015. He published three textbooks- A Practical Guide to Company Law and Practice in Uganda, Uganda Insolvency Law Handbook and Essentials of Uganda's Employment Law. He is married with children
Eng. Thomas Isanga Brookes
Member
He is a holder of a Master of Science (International Construction Management) University of Bath, United Kingdom, 2017 and Bachelor of Science (Civil Engineering) Makerere University, Uganda, 1991. He is a corporate member of the Uganda Institute of Professional Engineers as well as a Registered Engineer with the Engineers Registration Board of Uganda. He has over 25 years of experience in civil engineering infrastructure development from conceptualizing, planning, design, preparation of works documents and contract administration to technical assistance. He has previously worked as a Consultant for Public Procurement and Public Disposal Authority (PPDA) of Uganda (2008-2009) in the area of monitoring compliance Central and Local Governments Procurement and Disposal Entities with the PPDA Act, Regulations and Guidelines. Currently, he is one of the Directors of Professional Engineering Consultants Limited and Geotechnical Engineering and Technology Laboratory Limited. He is married with five children.
Mr. Geoffrey Nuwagira Kakira
Member
He is a holder of: a Master's Degree in Management Studies of Uganda Management Institute, Kampala Post Graduate Diploma in Business Management of Makerere University, Uganda Management Institute (UMI), Kampala, a Graduate Diploma in Purchasing and Supply of United Kingdom and a Bachelor of Science Degree of Makerere University. He is a Certified Procurement Practitioner (CPP) member of the Institute of Procurement Professionals of Uganda (IPPU). He has worked with the National Water and Sewerage Corporation and Public Procurement and Disposal of Public Assets Authority (PPDA). Over the last 8 years, he has worked as an individual public procurement consultant for International Organisations/Agencies that include; World Bank, Adam Smith International, International Procurement Agency Africa Limited, PricewaterhouseCoopers Limited and GIZ Deutsche Gesellschaft fur Internationale Zusammenarbeit (GIZ) GmbH. In addition to the public sectors, he also carries out procurement consultancy and advisory services to the private sector organizations. He also lectured on a part-time basis at Uganda Christian University. He has also served and is still serving on several governing Boards/Church Councils that include: Mildmay Hospital- Uganda (Board member 2011- to date), All Saints' Cathedral, Kampala (Head of Laity /Council member 2009-2012), Uganda Printing and Publishing Corporation (Board member 2013-2016), All Saints' Chapel, Lweza (Head of Laity /Council member 2018 to date) and Chairman Governing Board of Saints Credit and Savings Cooperative Society (2017 to date). He is a Director/Senior Procurement Specialist/Consultant at Geoffrey Kakira and Associates Ltd. He is married to Verina Kakira and are blessed with three children. He is a professing born again Christian.
Mr. Atiku Saki Mansoor
Registrar
He is a holder of a Master of Laws in International Business Law from Uganda Christian University, a Bachelor of Laws (LLB) Degree from Makerere University, a Postgraduate Diploma in Legal Practice from Law Development Centre and a Post Graduate Diploma in Public Administration from Islamic University In Uganda (IUIU). He has also undertaken several training sessions and has acquired more knowledge as part of continuing legal education. He is also an Advocate of the High Court of Uganda(PPDA), member of the Uganda & East Africa Law Societies and has vast legal practice experience of over thirteen years in both private and public sectors. He has served the PAT Tribunal as the Senior Legal Officer and now as the Registrar.
Mr. Paul Kalumba
Member
He holds a Master of Science Degree in Procurement and Strategy from the University of Glamorgan, UK; a Masters of Business Administration from the University of South Wales, UK and a Bachelor of Commerce Degree from Makerere University, Kampala. He is a Certified Public Private Partnership Specialist as well as Chartered Procurement Professional. He is a Procurement Professional with over 15 Years of experience in both procurement practice and advisory across different sectors. His other areas of expertise include, Change Management, organizational assessments, Business Process Re-engineering, HR Advisory, Project/Program Monitoring and Evaluation as well as Independent Monitoring and Audit. He has been involved in provision of procurement advisory services to various institutions in the public, private and NGO sectors in various countries including Uganda, Ethiopia, Rwanda, Kenya, Tanzania, Lesotho, South Sudan, Nigeria, Somalia, Somaliland, Liberia, Swaziland, Marshall Islands, South Africa, Cote D'Ivoire, Ghana and Botswana. He is currently a Director for Advisory Services at Kisa & Associates, an Advisory Services firm domiciled in Uganda.
Mrs. Charity Kyarisiima
Member
She is a holder of a Bachelor's Degree in Business Administration (Accounting and Finance), Master's Degree in Business Administration (Finance and Banking) from Kampala International University and is also currently pursuing a Doctorate of Philosophy in Business Administration (Management). She is business oriented with extensive business skills, knowledge, and experience in the Kampala business fraternity. A highly organized and motivated personnel currently employed by Great Lakes Regional University in Uganda. In addition to her expertise, she possesses excellent drafting skills and is thoroughly up-to-date with relevant capacity to develop, prepare and review development work plans.
Secretariat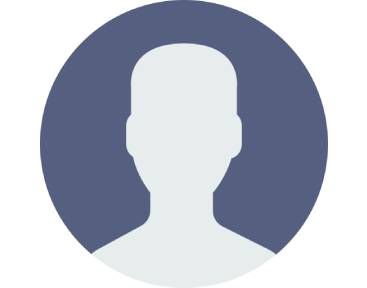 Musinguzi Alex
Finance and Administration Manager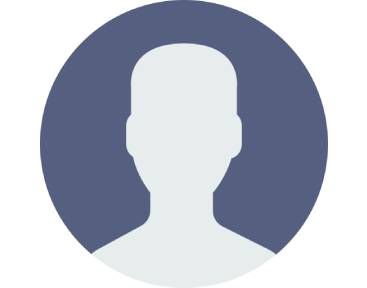 Byarugaba Obed
Accountant